Hot And Cold Water Pipes & Fittings - BQ-ROHRSYSTEME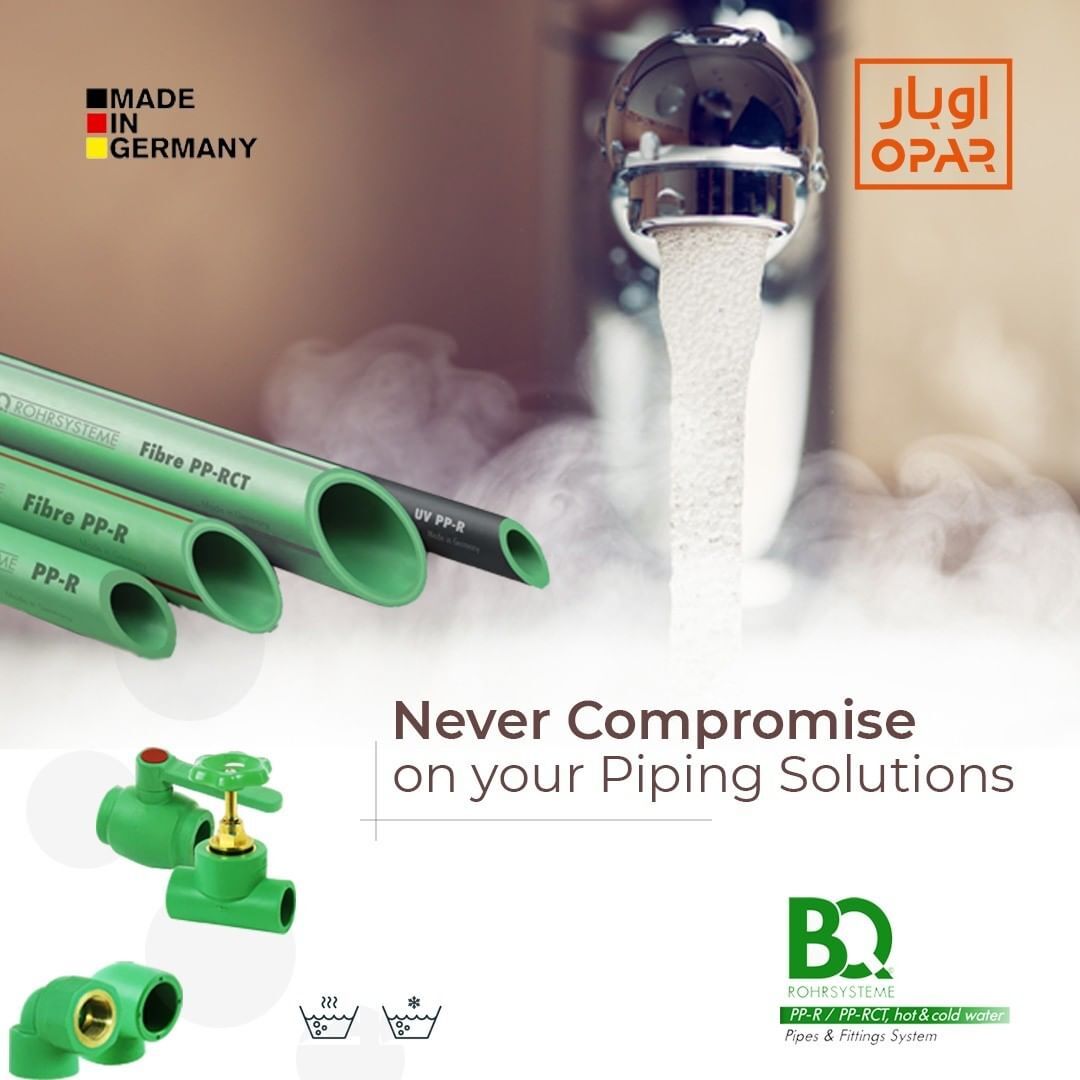 By the experience of plastic industry more than thirty years BQ is providing PP-R/PP-RCT hot and cold water pipe system. Located in the heart of Germany BQ-ROHRSYSTEME producing products under German DIN 8077/8078, DIN EN 15874.Giving the facility of good quality pipe products by using first grade of PP-R/PP-RCT.
By expanding the value products BQ Group introducing new PP-MD Sanitary Pipe System. BQ groups journey is filled with full of high value product delivery. Which gives customer satisfaction in return. BQ groups superior product delivery make a strong bond between the customer on long term. BQ-ROHRSYSTEME focusing and offers to provide good quality German products at affordable rate.
By the making of superior products with the quality products BQ-ROHRSYSTEME is useful to carry both hot water and cold water easily without any interruption. BQ Pipes quality materials also help to store in all temperature, without facing any damages. These pipes have the capability to resist high pressure at high temperature.
One of the major quality of BQ-ROHRSYSTEME is that the products are so much eco-friendly. And being an eco-friendly product it does not allow fire catching directly. Incase if fire catching happens it does not produce toxic gases. BQ products have the capability of chemical resistance, corrosion and erosion resistance.
These products are non-leakage that lead to a long lasting life. BQ-ROHRSYSTEME has an ANTI-FUNGAL and Non-toxic body that helps to the transportation of pure drinking water. Excellent corrosion resistance facility in these BQ-ROHRSYSTEME pipes guarantees a long lasting service of installation lines in the building service without any fear or some line damage.
BQ-ROHRSYSTEME products are mainly applied in Sanitary installation, hot and cold water, heating plants, systems for use of storm water, apparatus and plant construction, floor heating, greenhouses, ship building, water treatment, compressed air lines, cooling towers and many other.